-----------------------------------------------------------------------------------------------
Exclusive Motors is a customer oriented independent Mercedes-Benz service. We pride ourselves in offering a more affordable alternative to dealer service, while maintaining or surpassing the level of service and care that is expected by our discerning clients.
In order to provide the highest quality of service, we specialize in Mercedes-Benz automobiles. The expertise that comes with such specialization allows us to service, diagnose, and repair all Mercedes-Benz models, from classics to the latest and most sophisticated new models.
We employ Mercedes-Benz trained technicians.
We have been serving our loyal customers from the same location since 1995, and our staff has decades of experience working exclusively with Mercedes-Benz automobiles.
To provide a true alternative to dealer service, we proudly use and recommend Genuine Mercedes-Benz Parts. These parts are of unsurpassed quality, factory built and tested, offer proven reliability, and come with a One Year Warranty.
Our service utilizes the latest and most advanced Mercedes-Benz tools and diagnostic equipment.
We offer complimentary warning or check engine light diagnostic. Free - No strings attached.
As a leading provider of Mercedes-Benz service and repair, we take pride in offering the best customer service in the industry. We are dedicated to serving the needs of our customers each and every day.
For your convenience, we offer free wireless internet access.

At Exclusive Motors we offer the most reputable and professional automotive services in the San Diego area. Run with care and consideration by trained professionals, we strive to make your visit personable and worry free. We pride ourselves in offering the highest standards of service in the industry. Each member of our team is here to serve you and provide you the peace of mind only Exclusive Motors can deliver.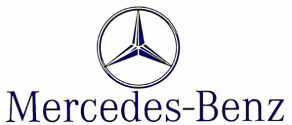 -----------------------------------------------------------------------------------------------
Contact us at (858) 552-1112 during business hours, or by email at ExclusiveMotors.SD@gmail.com

Our hours are: 8:00-5:00 Monday-Friday